Summary
Using user interviews to guide direction, designed a robust and reusable eCommerce template for high fashion eCommerce clients.
Methods & Techniques
User interviews, prototyping, usability testing
The Problem to be Solved
As a UX designer at an eCommerce company, I was tasked with building new concepts and components to entice more clients from the high fashion (think, $200 for a white tee shirt) industry. The hope was that not only would we use the components I designed to pitch to new clients but also use them retroactively for some of our current clients in that space.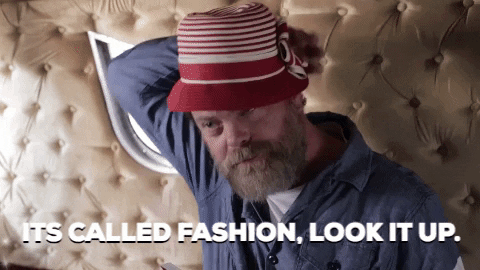 Generative Research
My first step was grabbing users in our target audience. In our research, the typical high fashion shopper is a 25-44 with a large amount of disposable income, and a slight bias towards those who identify as female. So we reached out to 5 potential users matching that description and interviewed them on what they enjoyed and didn't enjoy while shopping for higher end clothing and products online. We also had them look at other sites in the high fashion space as part of a competitive analysis.
The feedback started to become clear. They wanted imagery of the product they were looking to buy, without a bunch of cluttering information. Think Apple Store minus the gaggles of people clogging the whole place up.
This presented me with a clear design challenge. How do I design and incorporate prominent product imagery while keeping the most essential eCommerce components (add to cart button, product information, etc.) visible and accessible?
The Solution
I ended up creating a fully featured eCommerce site template incorporating the full breadth of my research on the high fashion space. The feature I was most proud of was a parallax scrolling effect that made sure the customers' main focus was always on product imagery while still retaining those vital eCommerce components necessary to make purchasing quick and easy. I created the initial mockups in Sketch and used InVision to create a prototype with the scrolling effect I desired to show off.
You can check out how that feature works here.
Evaluation
I then ran usability tests with our target users from before using our standard set of eCommerce usability questions:
Locate a dress
How much does the dress cost?
Add the dress to your cart
Checkout and purchase the dress
etc.
We received positive feedback from the usability testing and were able to tweak some aspects of the design to better fit the users needs.
Lessons Learned
If I could have done things differently, I would have iterated on a few more ideas for making the shopping experience more visually striking. The solution I ended up on focused on making imagery bigger and more prominent and simplifying content, but I'm sure there are more ways I could have done this that weren't as rudimentary. I think it would have been great to do an A/B test with a couple different concepts to really drive innovation forward.
But I learned a lot of lessons from building out this template as well. I learned that nothing is designed in a vacuum. I designed this template to entice more high fashion clients but ended up implementing many components and ideas from the template successfully into other sites that weren't necessarily in our initial high fashion target audience. Just because you design something for one set of users, doesn't mean it won't resonate well with other users.